Centred Chiropractic Reviews
What Our Newcastle Upon Tyne Patients Say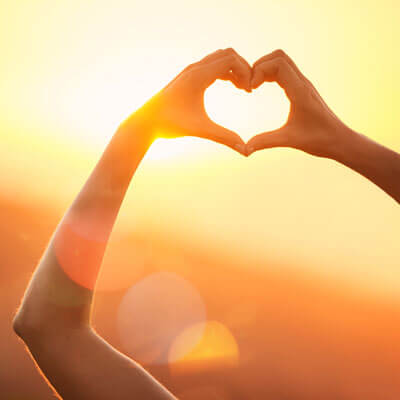 At Centred Chiropractic we love when patients share with us their feedback and comments after chiropractic care. Please read our patient testimonials below to see what other people have achieved through their tailored treatment plans with us.
Share your stories too! Click here to send us your feedback so that we can help to spread the word about the benefits of natural Centred Chiropractic care.
For more information, or to schedule an appointment contact us today.
---
Absolutely Amazing
The Receptionist are very welcoming and Dr Jacob is absolutely amazing, he carefully listened to me during the initial consultation and already had my 3rd treatment. Excellent service, really happy I found out about this place and will definitely continue as long as needed. Thank you.
~Amina B.
Warm and Welcoming
It was my first visit. From the moment I stepped in until I stepped out, I was happy. The atmosphere was warm and welcoming. The nice lady at the front desk greeted me with a smile, and I really appreciated that. She offered tea while I completed my forms. It was a pleasure to have met Dr. Brittany. She listened to all my issues, was very clear with her explanations, and she explained the path we would be taking forward as well. I am a newbie to chiropractic and although I was a bit anxious about a new kind of treatment, my experience at Centred Chiropractic surely put me at ease.
~Shana A.
Nice Pleasant Environment
Nice pleasant environment. Staff that actually listen and was told up front about treatment and what he would do. I've had chiropractic treatment for over 30 years and was impressed with Jacob and the other staff. Felt improved movement. Looking forward to next treatment and more improvements
~Jude S.
Super Knowledgeable and Confident She Can Help
You made me feel super comfortable and not intimidated at all, as I said the only other chiro I had seen was pretty odd so I was sceptical but Brittany is super knowledgeable and confident she can help. Both people I met today are great. Thank you.
~Faye S.
Friendly and Welcoming!
Called and got an appointment the very same day. Receptionist Laurel was very friendly and welcoming and my doctor took time and listened and was very attentive. I even got an appointment to go back for my first session the next day. So far have no issues at all, very pleased and would highly recommend!
~Abigail H.
Thank You
A really professional service and the reception area was delightful – thank you for such a welcoming experience
~Amy S.
Encouraged!
I did not have much confidence in chiropractors after paying thousands of pounds to various so called professionals to assist my wife and the contents of my wallet to no avail. These people "treated" her without any real examination. Having for a change seen a vast improvement I allowed her to persuade me to come for a family and friends assessment. I have in my lifetime literally and figuratively "been through the wars" with many skeletal and other injuries so I was very encouraged by the thorough pre treatment exam given to me today. She pointed out very obvious problems once identified which I never knew were there. I am hopeful of an improvement in my own injury and my back for the first time in months! Thanks
~Stephen S.
Extremely Compassionate
Felt totally listened to, extremely compassionate listening skills and a scene of a holistic overview of my situation mind and body. Feeling very hopeful with my treatments with Meegan, would defiantly and have recommended it to friends and anybody wanting a kinder healing process rather than pain meds, great practitioners and staff 10/10! Thank you !
~Mandy B.
Superb service!
I couldn't have had a warmer welcome or been more accommodated by all the staff. The entrance and waiting area were so peaceful, I was instantly relaxed after a day at work. Thank you for such a wonderful experience. Looking forward to improving my health with your help!
~Emma S.
Someone Has Listened to Me!
Today was my first visit and at last, I feel like someone has listened to me after years of being in pain. Everyone is so friendly and welcoming.
~Michelle C.
Friendly and Knowledgeable
The receptionist is super friendly as is really informative. The staff are friendly, super knowledgeable and their attention to detail surpasses all expectations.
~Scott W.
Feeling 100 Times Better
I love my visits, I'm always made to feel welcome and leave feeling 100 times better. The staff are very friendly and helpful. Well worth a visit.
~Julie K.
Good Work
Keep up the good work.
~Glynnis G.
First Class Service
First class service. Professional staff that are genuinely interested in the health and well being of others. I couldn't rate them any higher. ~Liam P.
What A Hidden Treasure
What a hidden treasure . A warm friendly greeting as soon as I walked in, I felt I was visiting a family member or friend. All members of the team were very professional and extremely knowledgeable . Many Thanks.
~Kieran W.
Helpful Staff
I always find the staff very helpful, polite and professional.
~Kay M.
Friendly Staff
Really friendly staff.
~Parveen S.
Brilliant
Brilliant first trip – really made me feel special. Thank you.
~Sue W.
Friendly Staff
Very friendly staff who create a warm and welcoming environment.
~Ben D.
Happy I Chose Centred Chiropractic
Laurel was so friendly that I was immediately put at ease. It is obvious she takes in an interest in their clients. I am happy I chose to come to Centred Chiropractic.
~Elaine N.
Best I've Walked In Years
Hobbled in walked out. Best I've walked in years.
~Micahel S.
Fantastic
Fantastic welcome and made to feel very at ease immediately. I've never had chiropractic care before so didn't know what to expect. Everything was explained from the very beginning and throughout. Am looking forward to seeing where my treatment can take me.
~Suzanne B.
Took The Time To Get To Know Me
I received such a lovely warm welcome from Laurel when I arrived for my appointment, I was offered refreshments and received a careful explanation of the form I needed to fill out. I then had a lovely chat with Laurel before I was collected for my consultation. I felt like I'd met a friend for a catch-up and that she really took the time to get to know me. My chiropractor was great for my appointment, listened carefully to what I had to say, offered advice and empathy towards the problems I'd been having. She knew just by looking at me and gentle touching exactly where my problem areas were, which I thought was amazing. I genuinely cannot wait to get started on my appointments. I have great hope that my problems will be resolved!
~Emma B.
---
Centred Chiropractic Reviews | 0191 230 1777